The Family Practice
Family Medicine and Aesthetics located in Colorado Springs.

We are open and we are following CDC guidelines.
Per Colorado governor's orders, masks are required while in the office.
Coronavirus Vaccine Information
Always good care nice people well organized.
Erica was very nice and treated me like a patient and human, and truly showed interest in helping me with my problem and that she cared. At UC Health I did not get the feeling like they were trying to provide care, but rather that they were tyring to see as many patient as possible. I am very pleased with my experience and glad that I made the switch over.
I always feel encouraged when I get to see dr Vogt. He is very thoughtful and thorough and kind beyond belief.
Always greeted with a smile and on time! Very prompt and caring folks.... I am very happy here!
Some of Our Accepted Insurances:
Please note this is not a comprehensive list and there may be sub plans of these insurance plans that we are not in network with. Regardless if your insurance plan shows up on our list, please call your specific plan to verify we are in network with your plan. Any balances that come from us not being contracted or in network with your plan are patient responsibility.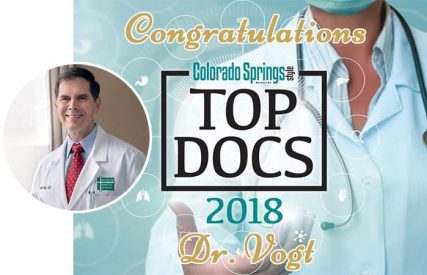 Dr. Robert Vogt was voted one of Colorado Springs Style Magazine Top Docs of 2018, but also 2015, 2016 and 2017!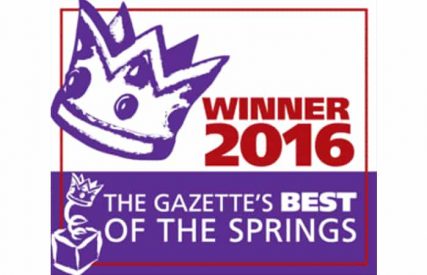 The Family Practice as a clinic won The Best of the Springs by the Gazette in 2016!
We partner with patients to optimize their health by offering full spectrum care that considers the physical, emotional, and spiritual dimensions affecting their well being.